Linda Zetterman — Designer and supervisor based in Sweden
BOOKS & PUBLICATIONS
"Capellagårdens kokbok presents recipes for the stomach and for life. A beautiful volume about food that tells you a lot more than just the content of the recipe. Capellagården in Vickleby on Öland is a magical place, a legendary school for crafts and gardening."
Svenska Måltidsakademien 2017,
1st Price winner in category "Lifestyle".
"I boken möter läsaren framstående lärare/konsthantverkare på Capellagården som berättar om sitt arbete och sin relation till skolan, därtill presenterar de något eget favoritrecept, som t.ex. Kennet Williamsson, berömd keramiker, maträtterna årstidsvis. Stina Lundén svarar för texten. Idé och form står Linda Zetterman och Johan Ekelund för".
"In the book, the reader meets outstanding teachers / artisans at Capellagården who tells about their work and their relationship with the school, in addition they present their own favorite recipe, such as Kennet Williamsson, famous ceramist, the dishes seasonally. Stina Lundén is responsible for the text. Linda Zetterman and Johan Ekelund stands for idea and design".
Trygve Carlsson, Carlssons bokförlag
http://hedengrens.se/2017/07/21/10-topp-vin-och-kokbocker/
#capellagårdenskokbok #capellagården #capellagarden #cooking #books #carlssonsbokförlag #carlssons
Role

Initiativtagare, foto och grafisk form.
For

Carlssons Förlag
Date

Utgiven 2017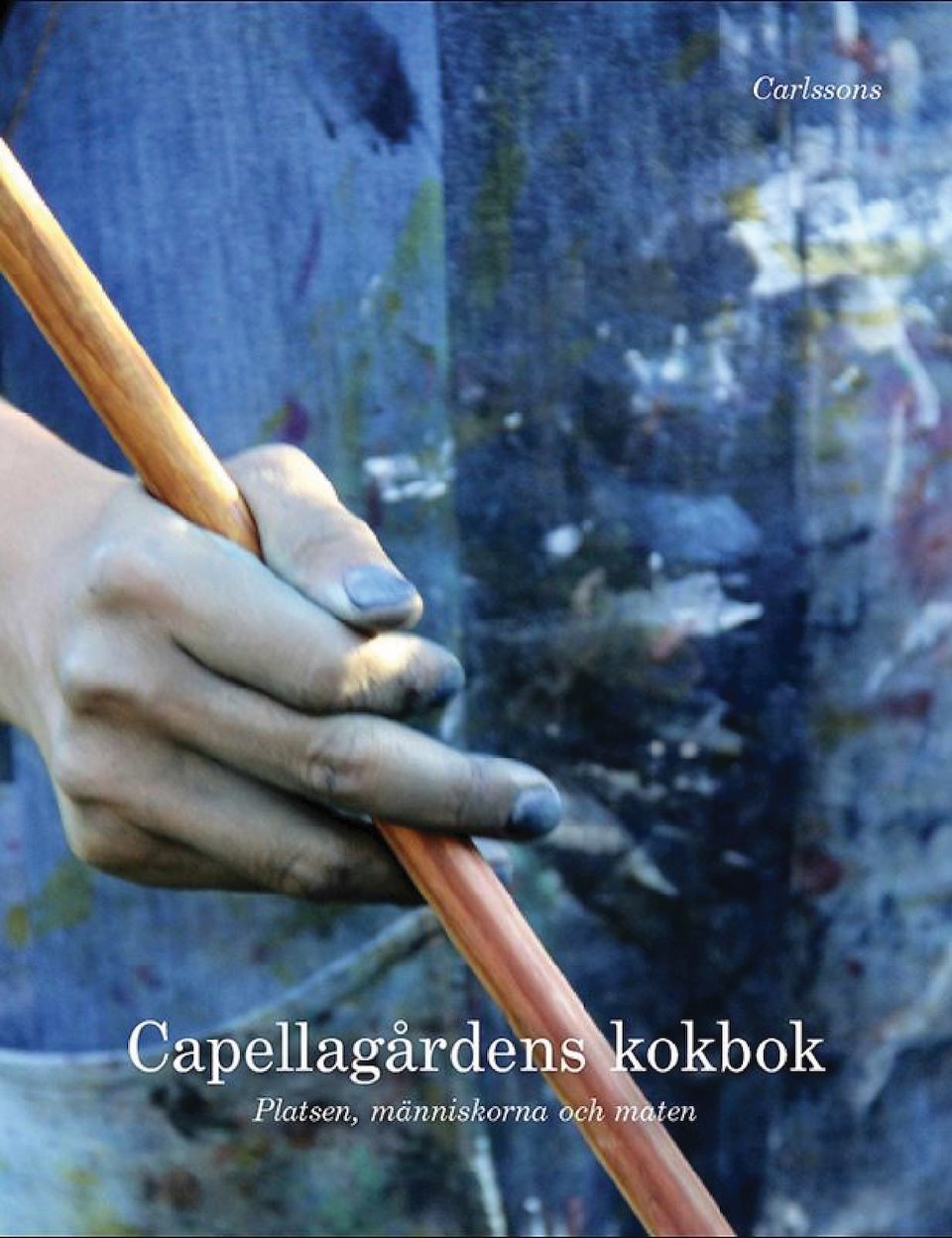 Capellagårdens kokbok #lindazetterman #books #published
Ut ur teatergarderoben, Utställningsscenografi och katalog 2014 #uturteatergarderoben #lindazetterman #catalogue #published
Ut ur teatergarderoben, Utställningsscenografi och katalog 2014 #uturteatergarderoben #lindazetterman #catalogue #published
Previous
FÄRGMINISTERIET
Next
SENSE OF CLOTH