Linda Zetterman — Designer and supervisor based in Sweden
INDIGO & SHIBORI WORKSHOPS
Workshops
For nearly 20 years have I studyed indigo dyeing methods and techniques in India, Vietnam and Japan. And most recently for the master Aboubakar Fofana from Mali.
I conduct workshops and lectures in natural indigo dyeing as well as pattern making with different Shibori techniques for both students and professionals. Shibori is a Japanese word for folding, stitching, weeping, compressing, pleating and in different ways resist the surface from getting dyed and thus create patterns. My workshops also includes different methods for pattern making with both dyeing and printing techniques.
Next workshop will be during Spring 2020 and then a summer course will take place end of June and in the beginning of July 2020 at Capellagården.
Pls. see; https://www.capellagarden.se
Meanwhile I will attend an Artist in Residence where I will explore the tradition of natural indigo dyeing techniques used by block printers in India. Check out my Instagram account for updates!
#indigo #shibori #indigoworkshop #workshop #dyeing #textile #indigodyeing #patternmaking #dyeing #resistdyeing #hemslojdeniskane #capellagården #capellagarden #lindazetterman #naturalindigo #patternmaking #sommarkurs #summercourse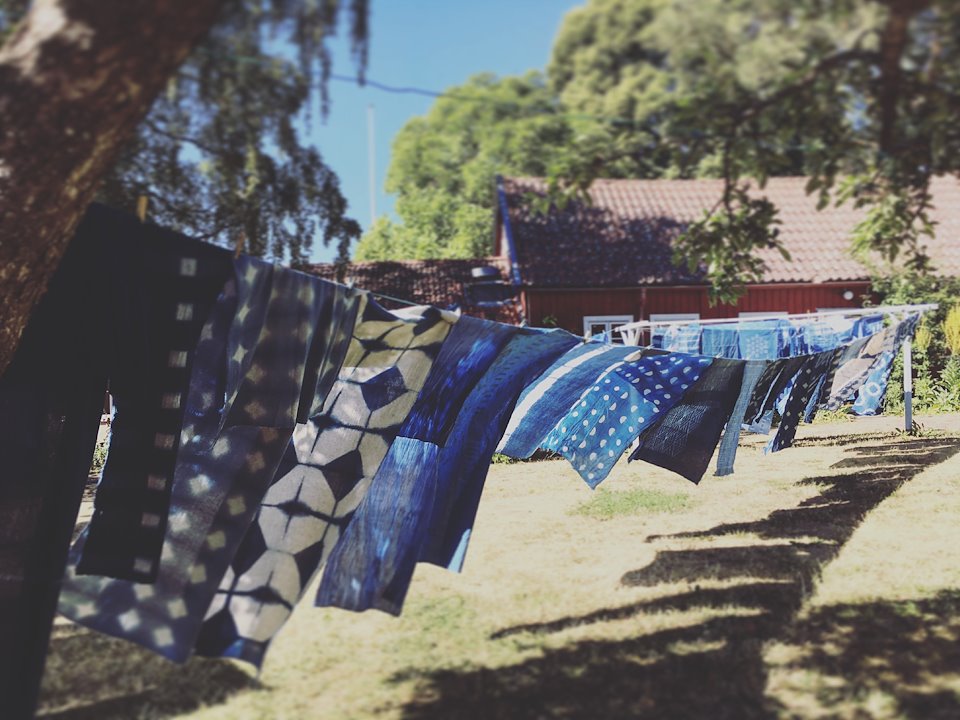 Summercourse at Capellagården 2018 #indigo #shibori #lindazetterman #patternmaking #mönstramedfärg #sommarkurs #summercourse #capellagården #capellagarden
Indigo and Shibori pattern making workshop at Capellagården 2017. #summercourse #sommarkurs #mönstramedfärg #indigo #shibori #lindazetterman #patternmaking
Master class with Aboubakar Fofana in Athens 2018 #aboubakarfofana #masterdyer #workshop #naturalindigo #lindazetterman
Previous
WOMENS WEAR
Next
THE HUMAN LOOM